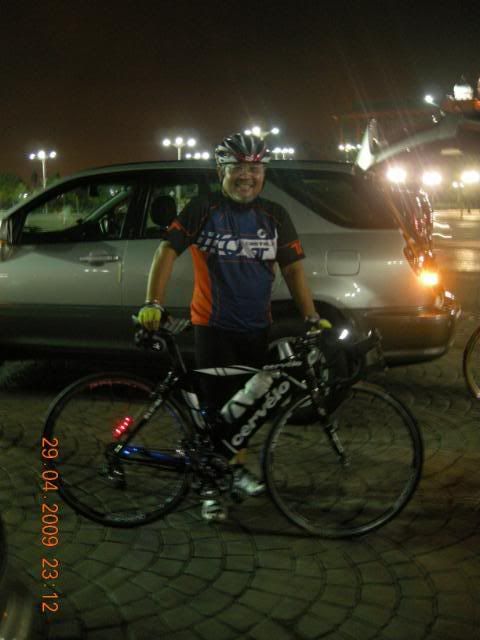 Pak Wan Sabri of GEDEBE!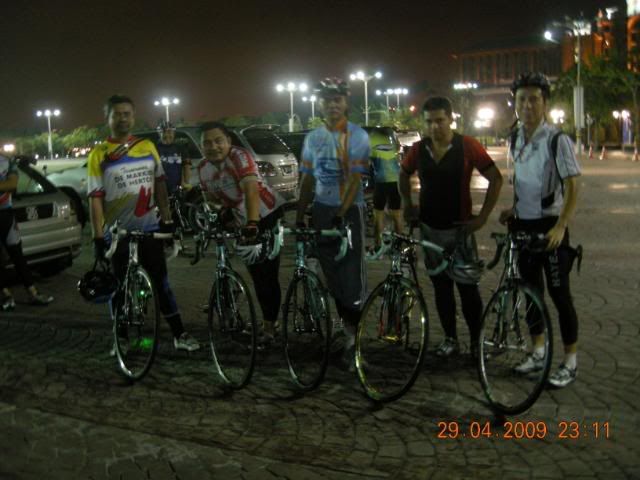 Bianchi anyone? Pak MBA, Adi,Pak Muhaimy,Doc.Hassan and Won.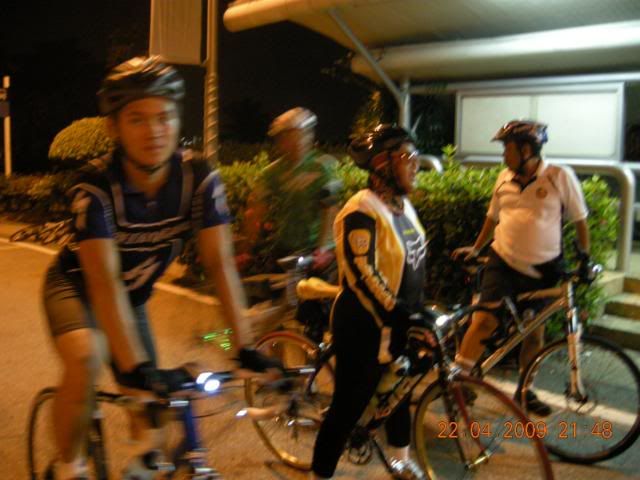 Pak Ruslan....a new addition to PNR Rides!(white shirt)
Before the ride begin :-)
Health is wealth!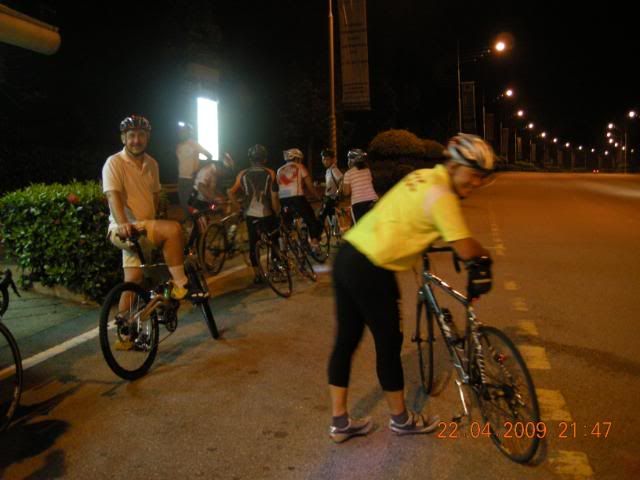 Dr.Farid of UPM....on his green T.Bolt.
Kayuhan malam di Putrajaya berlangsung seperti biasa iaitu setiap malam Rabu jam 9.30 malam. Tempat berkumpul adalah Dataran Putra berhadapan dengan papan iklan elektronik. Kayuhan ini sentiasa berjaya menarik penunggang sekitar 5-20 orang dengan basikal jalan raya mahupun basikal gunung.
Bagi ahli PERS, kayuhan ini lebih meriah dengan ada kumpulan GEDEBE yang diketuai oleh Pak Wan Sabri. Laluan sejauh 24 km biasanya selesai dijelajahi dalam masa satu jam setengah. Motto PERS dan GEDEBE ialah kelajuan kayuhan kumpulan mengikut kelajuan anggota paling lemah.
Jadi para wisata blog berbasikal PERS, apa lagi...Marilah ikut kami berkayuh. Badan sihat , otak cerdas dan emosi :).